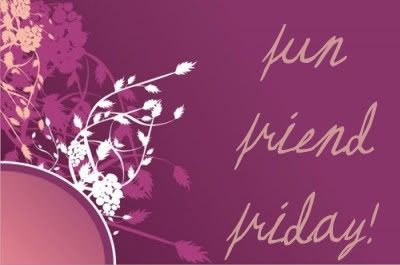 Hey Everyone!! It's Fun Friend Friday once again! This week I am spotlighting my good friend Cat who is not only a mom but runs an Etsy store and a Twi-blog! Whew! This hard working girl deserves a round of applause for all that she accomplishes.
I will start with her Twi- blog:
The Daily Twimes
. I love it because it's so real and honest. If she thinks the new Jasper Doll looks like Macauly Culkin- she'll say so. If she disagrees with the behavior of a company who runs Twi-conventions- she'll tell you about it. I would much rather read The Twimes than the blog over at the TwilightLexicon. Yes- I said it. I just find the twimes to be shorter, more to the point and far more real. Sorry!! If you are Twilight Mom, Twilight Teen or just someone who loves them some twi-news (like my husband)- go check it out! You can also follow the Twimes on
Twitter
and Like it on
Facebook.
Now, for Cat's Etsy shop- which I have to say- rocks my world. I got a necklace from her for Christmas and I wear it at least once a week. Head on over to
Little Faery Wings and Things
on Etsy to find some AMAZING jewelry. The necklace I have has a fairy and a flower on it and it is awesome. My sons are rough and sometimes clingy but it hasn't broken yet. I get compliments every time I wear it. Her shop has rings, bracelets, necklaces and accessories. My favorite thing she's made though, would have to be my necklace.
This isn't the greatest picture but it's so beautiful and dainty. I love it! make sure you head over to Little Faery Wings and Things and take a look at Cat's shop!