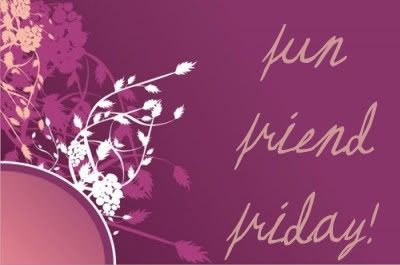 Happy Fun Friend Friday, everyone!! This week I am featuring
Books Complete Me
!! I heart BCM and all my friends who blog there! Books Complete Me is a YA blog- mostly. They do great reviews and have giveaways pretty often. They were also one of the hosts for the EPIC giveaway extravaganza in December- Best I've Read 2010. I know most of the girls over at BCM pretty well and we chat it up on Facebook or even in RL from time to time (Kendra- girls night in a few weeks! YAy!) And I'll be spending some time with Kendra (and Cindy?) from BCM at BEA in New York later this spring- super exciting. Kendra from BCM is my go to girl for borrowing good books and for hanging out with at signings. She's wicked cool and knows an awesome book when she sees it. She introduced me to the Ganzfield books and subsequently hooked me AND my husband on them!! All of the girls at BCM are awesome so be sure to check them out!
The girls over at BCM participate in memes like: In My Mailbox Mondays, Teaser Tuesdays, and Five Stars Fridays. Right now you can head over and enter their Lucky Leprechaun Giveaway and follow along on the hop! You can go
here
to learn more about the Lucky Leprechaun Giveaway Hop- I have to admit that I LOVE these blog hops!! Now, you better run right over to
Books Complete Me
and Follow them. NOW! You'll be glad that you did!