,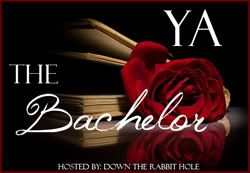 Please allow me to introduce you to Lucifer "Luc" Cain, the hotter than Hell- literally- demon from Personal Demons and its sequel Original Sin. Luc can best be described as tall, dark and dangerous. He's often found wearing a black t-shirt and jeans, sometimes with a leather jacket. Luc's got the all grace and sly charm of a black cat. He's also got three steel bars piercing his right eyebrow and his crowning glory is silky, black locks that fall into his coal black eyes which naturally burn red. His vehicle of choice is a 1967 black Shelby Cobra GT500. Luc embodies all that you expect in a classic bad boy.
Here are some of Luc's wicked lines from Personal Demons:
"I'm literally too hot to handle."
"So, how hot would you like it? I'm capable of all levels of hotness, from Luc-warm to- and I'm being literal here- hotter than Hell."
"Was it hot enough for you- coffee hot? Because next time we could try something a little hotter if you want."
"I'm a demon, not a pig,
so I keep the place relatively neat.
"
"There's no crying in baseball and no love in Hell."
"I'm not a pig, I'm a guy- which, now that I think about it, is pretty much the same thing."
Have you fallen under Luc's spell yet? Let me tell you why I love Luc Cain. He's got it all- the total package. He's the bad boy who can actually be saved by love. He's the demon who falls in love with and then protects his mark. Luc would- seriously- go through Hell to keep Frannie safe. He's by no means perfect but he's not all bad either. Just bad enough to be the bad boy and just sweet enough to make you swoon. That is Luc in a nutshell.