The idea of people who shape shift into dragons is intriguing to me. I've been wanting to try out Amber Kell's Dragonmen series. I finally got a chance to read one of the Dragonmen books, Mate Dance. Check out the cover and blurb.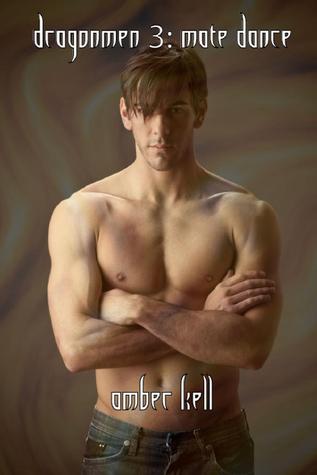 Heading to a bar after a dance performance, intergalactically famous dancer, Raven, ran into a little girl beside the dead body of her grandmother. His one good deed in helping out the little girl would lead him into the arms of a dragon prince. Raven soon learns that once a dragon spots its mate it will keep him closer than gold.
This book is a fun read. I wasn't sure how I would feel about the idea of dragons as "aliens" but it didn't end up detracting from the book for me. I loved the idea of Raven being swept up into the world of the dragon prince. I wish that Prince Kaemon had spent more time and effort on getting to know Trisha. I found his lack of caring for her to be off putting. I think Raven would have been more impressed if the prince had been more interested in caring for his daughter than just impressing his mate.
You can find author Amber Kell on her
blog
and
website
.
You can find the Dragonmen Series on Goodreads.
I give Mate Dance 3 Fairies for a sweet romance featuring royals and an adorable little princess!