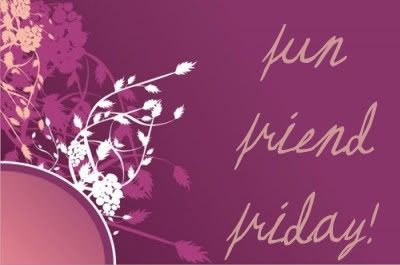 Hey everyone! My Fun Friend Friday from last week could not post due to Photobucket issues but it's back this week... in the midst of Blogger issues! Can't get a blogging break, I guess!! This week I am featuring my friends at Between the Covers.
Christin and Louise are friends of mine who write the Between the Covers Blog. Their reviews are always insightful and well written. They also participate in weekly memes such as It's Monday What Are You Reading, Teaser Tuesday, Book Blogger Hop and In My Mailbox. They also run great giveaways from time to time, including participating in Best I've Read 2010 in December. The design on Between the Covers is beautiful and everything is well organized. Christin and Louise also participate in the 100 in 2011 challenge and the debut author challenge. (They are totally kicking my behind in the debut author challenge! They have twice as many books read as me!) Christin and I will finally get to meet in person at BEA next month!! SO exciting!! Right now they have reviews up for
Wintergirls
,
Memento Nora
and a fun author interview with Angie Smibert, author of Memento Nora! Make sure you stop by the blog and check it out!
Happy Earth Day and Have a wonderful Good Friday!